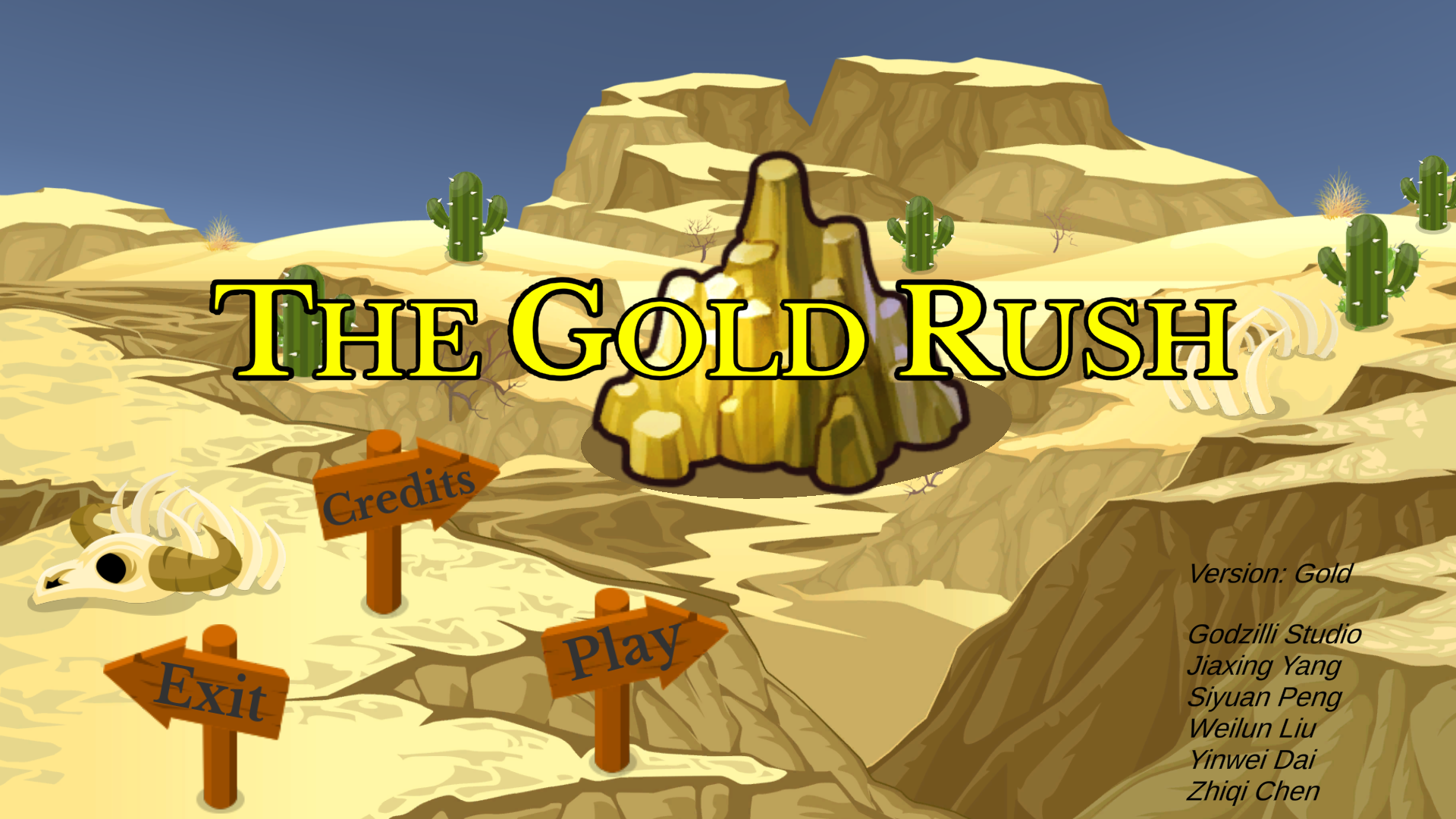 The Gold Rush
Introduction
THE GOLD RUSH
It's in the game
Years ago, in the middle-earth..
Warrior waves the sword
Thief steals from others
Witch shoots fireballs
Bomberman drops bombs
The four elites cooperate and compete with each other to collect golds from a newly found gold mine
Want to join? Follow the gold rush
Presented by Godzilli
Install instructions
Download the zip file.
Unzip it and run The Gold Rush inside windows folder.
Host on Windows PCs.